Your Green Refuge! A holiday villa centrally located on the island. The Coastal Resort of Benitses is just 1,5 km away while the airport and the enchanting Old Corfu Town are within a short drive.
Nestled in a lush landscape of olive groves just 1 km from the famous Achillion Palace. It offers total privacy for those who want a relaxing holiday and easy access to the other areas of the island for those seeking exploration. Welcome to your green hideaway!
Welcome to Villa Claire Corfu.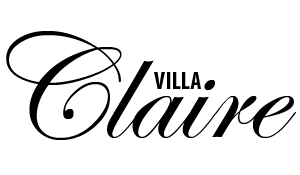 Get Directions
About the neighborhood
In a short distance, you will discover the amazingly picturesque Benitses, a former fishermen's village which nowadays, has been transformed into a modern resort. Offering a variety of amenities for several years Benitses is at the top of guests' choice. Greek traditional and international restaurants, bars, shallow sandy beaches, and water sports, are some of the provided amenities. Also, for those who enjoy cycling, there is a valley crisscrossed by footpaths that lead to the old waterworks. Similarly, for those who enjoy walking, there are many trails for you exploring offering incredible views. The newly built marina is a real gem for Benitses. A selection of day trips like Paxos Antipaxos, Blue Lagoon, or Parga on the mainland is at your disposal.
As the villa is set between two villages, on the opposite side, the historical village of Gastouri is just 1 km away from the villa. You can either walk there or go by car. Here, Achillion Palace is a "must-see" on your list. It was built by Empress Sisi and it's a world-famous sight. Take your time to enjoy the walk inside and around its famous gardens. Don't forget to take with you something made from olive wood. You will find plenty of handmade stuff in the local shops. Moreover, buy some bread from Hector's bakery, a local bakery in operation for more than a century.
NOTES
For your convenience, car hire is essential during your stay at the villa or if you want to explore the island. A Private Transfer Service is also available upon request at an extra charge.
Please note that due to the staircase indoors, the two-storey building is not recommended for guests with walking difficulties. In this case, guests can be accommodated in the flat studio – Guesthouse.

Say Hello!
Please don't hesitate to use this contact form to ask anything you need!